The folding mooring cleat from Nomen provides the benefits of flush and rigid cleats to aesthetic perfection.
NOMEN Cleat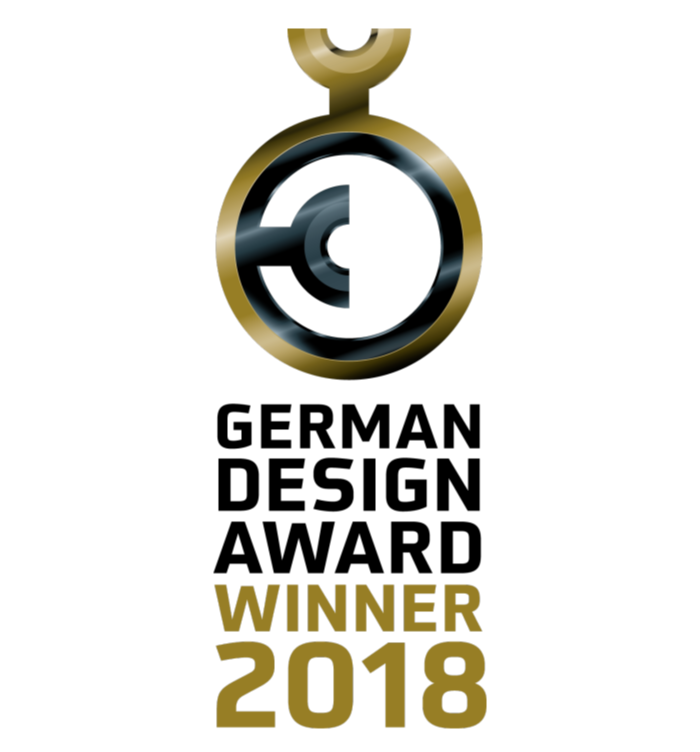 In 1998, the Nomen lamp received an award at the Bundespreis Produktdesign, which is now called the German Design Award. The German Design Award honours innovative products and projects, their manufacturers and designers that are groundbreaking in the German and international design landscape.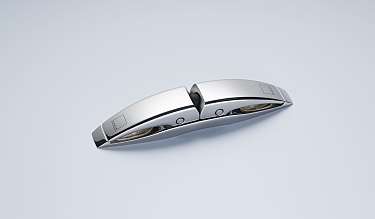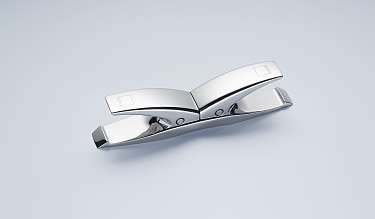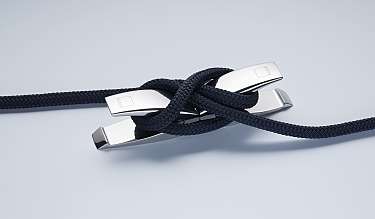 _Design
Loose lines cannot get caught during manoeuvring.
The danger of injury at sea is reduced.
The cleat is easy to fit to the deck.
The patented folding mechanism with the simple elastic ball is fail-safe and lends a charm all of its own.
In 1998, the NOMEN cleat was honoured with the Federal Product Design Award, today called German Design Award. This competition is one of the most widely recognised international design awards, honouring first-rate entries in the field of product and communications design. Prizes will only be awarded to projects that truly represent pioneering contributions to the German and international design landscape.
NEW 2016 - We launch a new stainless steel version of the ORIGINAL NOMEN cleat made from 316L-grade stainless steel. The stainless cleats receive a handmade high gloss mirror polished surface which is manufactured in a complex grinding- and polishing process. See pictures on the left, bottom.
Function
The gentle locking of the cleat arms in the two end positions is produced by an elastic ball which is located between the two arms. It deforms to respond to tension.
NOMEN cleats increase safety on deck of motor and sailing yachts. They simply rest on deck and wait to be used.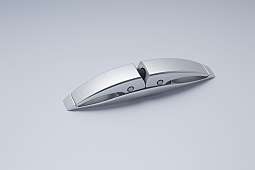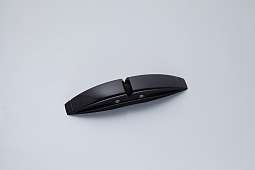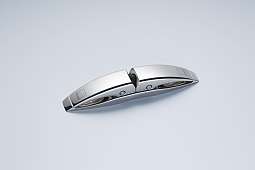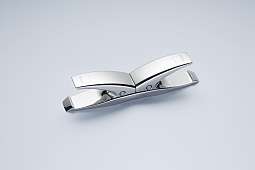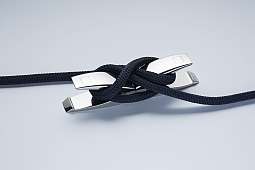 _Details Cleat
Cleat 200
Total length
for Ø leash 16 mm
Cleat 250
Total length
for Ø leash 18 mm
Cleat 300
Total length
for Ø leash 22 mm
Cleat 400
Total length
for Ø leash 28 mm
Cleat 500
Total length
for Ø leash 36 mm
_Mounting the Nomen Cleat
Mounting the Nomen Cleat is as easy as to mount any simple standard cleat. You just drill three holes, tighten three scews and then fix the cleat arms without any tools – thats it!
_Breaking Load
The Nomen Cleat on Trial
Location: Rope Manufacturer Geo Gleistein, Bremen, Germany whose rope laboratory is supervised by Germanischer Lloyd Result: The Line is breaking at 12.000 daN. The folding mechanism is still working. We could not manage to find out the breaking load of the cleat.