_Inquiry/Order
By using the contact-form you get the opportunity to send us your inquiry or your purchase order.
You will receive a confirmation including all necessary information about payment, delivery and time of delivery.
Of course you can cancel your order very easy after you received the confirmation without any costs. You just have to send us a short mail. We then confirm your cancellation.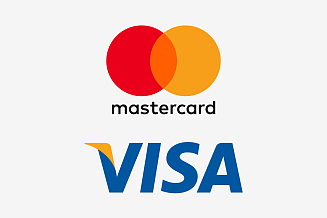 _Terms of Payment & Terms of Shipment
Terms of Payment:
For goods we have in stock:
Payment in advance (bank transfer) or creditcard (MASTERCARD or VISA)
For goods with delivery period:
We give you the expected delivery time and ask you for a payment when we notify the cleats ready for delivery.
T

erms of Shipment:
Delivery Ex Works
Delivery period: All in-stock orders are shipped the day after receiving your payment.
Goods we do not have in stock will be shipped within a given delivery time. We inform you about the delivery time immediately after your order.
_Returns & Refund Policies
We will refund your entire purchase price of any unused item for any reason. Simply pack the item up by using the original package and return it back to us. Please enclose your invoice so that we can promptly credit your account. We will credit you the same way as you paid us (i.e. check or bank transfer).
You are still responsible for the freight charges. All freight charges are credited if the mistake was ours.
Please remember to take out shipping insurance (invoice total). We do not credit lost goods.
_Customer Information
We are selling the Nomen Cleat directly to endusers as well as through dealers and boatyards. If your boatyard or dealer is going to mount the cleats, please ask this company to order the cleats for you.
If you are planning to mount the cleats yourself, please order them directly or ask your boatshop or yacht chandler to order them for you.
_Dealer Information
We are selling our products directly to endusers as well as to dealers and boatyards. If you are going to order our products for your customers please just contact us by e-mail. We then send some product information and a dealers price list.
We are looking forward to hearing from you.